Connecting a Bluelab Wi-Fi device can only be done via the Edenic phone application, but once added you will be able to see and interact with the device both in app and on the web. Below you will find detailed steps on how to complete this process.
Step One: Accessing Add Device
Open Edenic on your phone and sign in with the account you wish to attach the Bluelab.
Wi-Fi device to. Power up the Bluelab Wi-Fi device and select the "add Devices" button.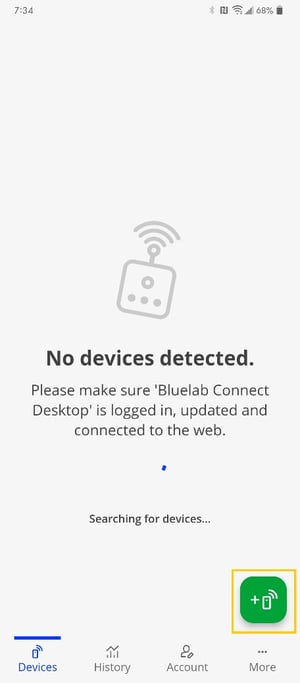 Step Two: Adding Device
Option A: Bluetooth Search
Selecting "Search Bluetooth" will start a Bluetooth search and any available devices will be displayed.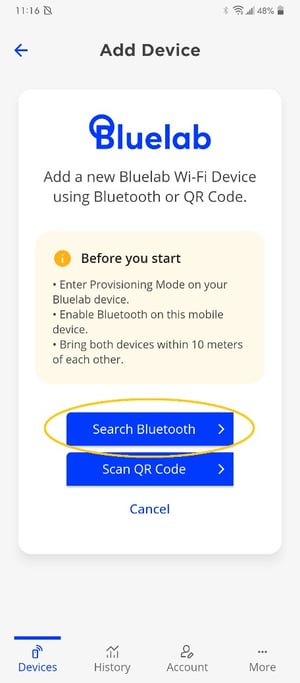 Selecting the appropriate device from the list of available devices will take you to the Device Setup screen. To ensure you select the correct device, the device name should match the name on the QR Code sticker on the device.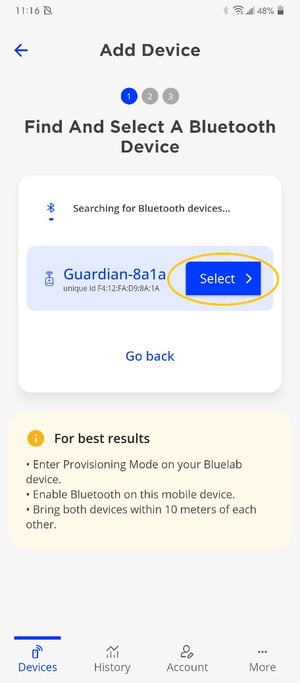 Option B: Scan QR Code
Select "Scan QR Code" and scan the QR Code on the back of the device.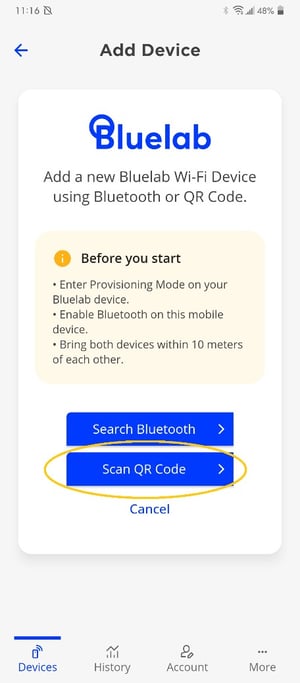 This will take you straight to the Setup Device screen.
Step Three: Device Setup
Here you need to give the device a name and provide it with your Wi-Fi network credentials. If you selected the device via a Bluetooth search you will also need to enter the Security Code located on the QR Code sticker on the device. You can view available Wi-Fi Networks by selecting "View Wi-Fi networks". This will bring up a list of Wi-Fi Networks that the device is able to connect too.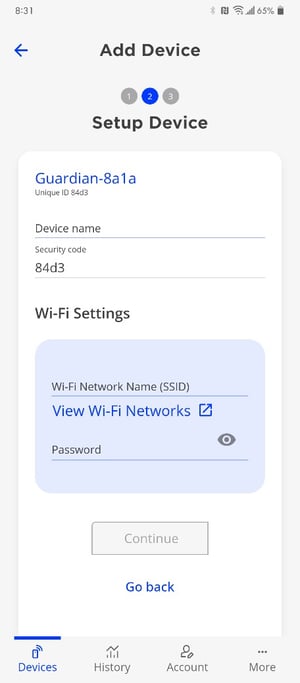 Once all required details have been filled out, select "Continue" to configure the device. You should see a success message once the device has been successfully configured and connected to the network.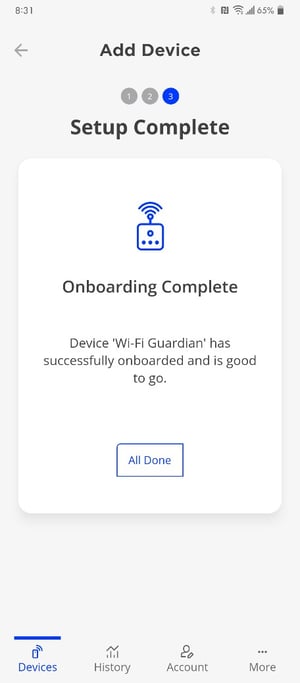 Setup Complete