Getting Started: The Bluelab Temperature Probe
Product overview, quick start guide and FAQ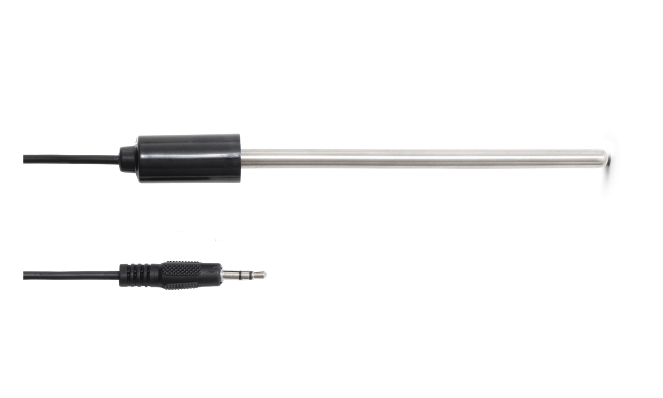 Overview
The Bluelab Temperature Probe is a replacement temperature probe for your Bluelab Controllers. Installs quickly with a plug-in jack and 2 metre / 6.6 foot cable.
Compatible with: Bluelab pH Controller, Bluelab pH Controller Connect or the Bluelab Pro Controller.
Features
| | |
| --- | --- |
| Robust and easy to clean stainless steel body | Bluelab EarthLink compatible to reduce interference |
| Fully waterproof, including cable joint | No calibration required |
| 2-metre / 6.6 cable | 2-year warranty |
Register your product with Bluelab
---
Quick start guide
Get started with the Bluelab Temperature Probe in 3 steps.
1. Remove the temperature probe from the box and plug it into your controller device.
2. Set the temperature scale (°C or °F) on your controller.
3. To clean, remove nutrient buildup by wiping the probe gently with a cloth. We recommend cleaning your temperature probe monthly.
Bluelab Temperature Probe FAQ
Can I leave the temperature probe in my reservoir?
Yes. The Temperature Probe is fully waterproof.
Still can't find what you're looking for? Contact Support